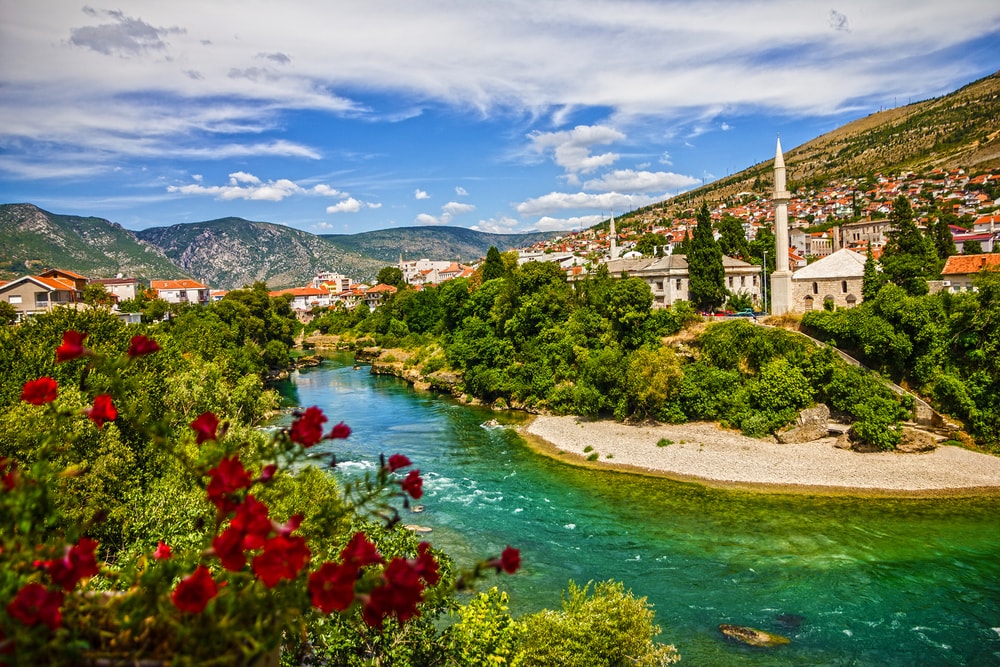 bosnia and herzegovina
Bosnia and Herzegovina is a country on the Balkan Peninsula in southeastern Europe. Its countryside is home to medieval villages, rivers and lakes, plus the craggy Dinaric Alps. National capital Sarajevo has a well preserved old quarter, Baščaršija, with landmarks like 16th-century Gazi Husrev-bey Mosque. Ottoman-era Latin Bridge is the site of the assassination of Archduke Franz Ferdinand, which ignited World War I.
Country
bosnia and herzegovina
Languages Spoken
English, Bosnian, Serbian, Croatian
Visa Requirements
Personal Documents Requied
Not a Member Yet?
Join us! Our members can access savings of up to 50% and earn Trip Coins while booking.